Hot/Cool Minky Fleece Weighted Eye Mask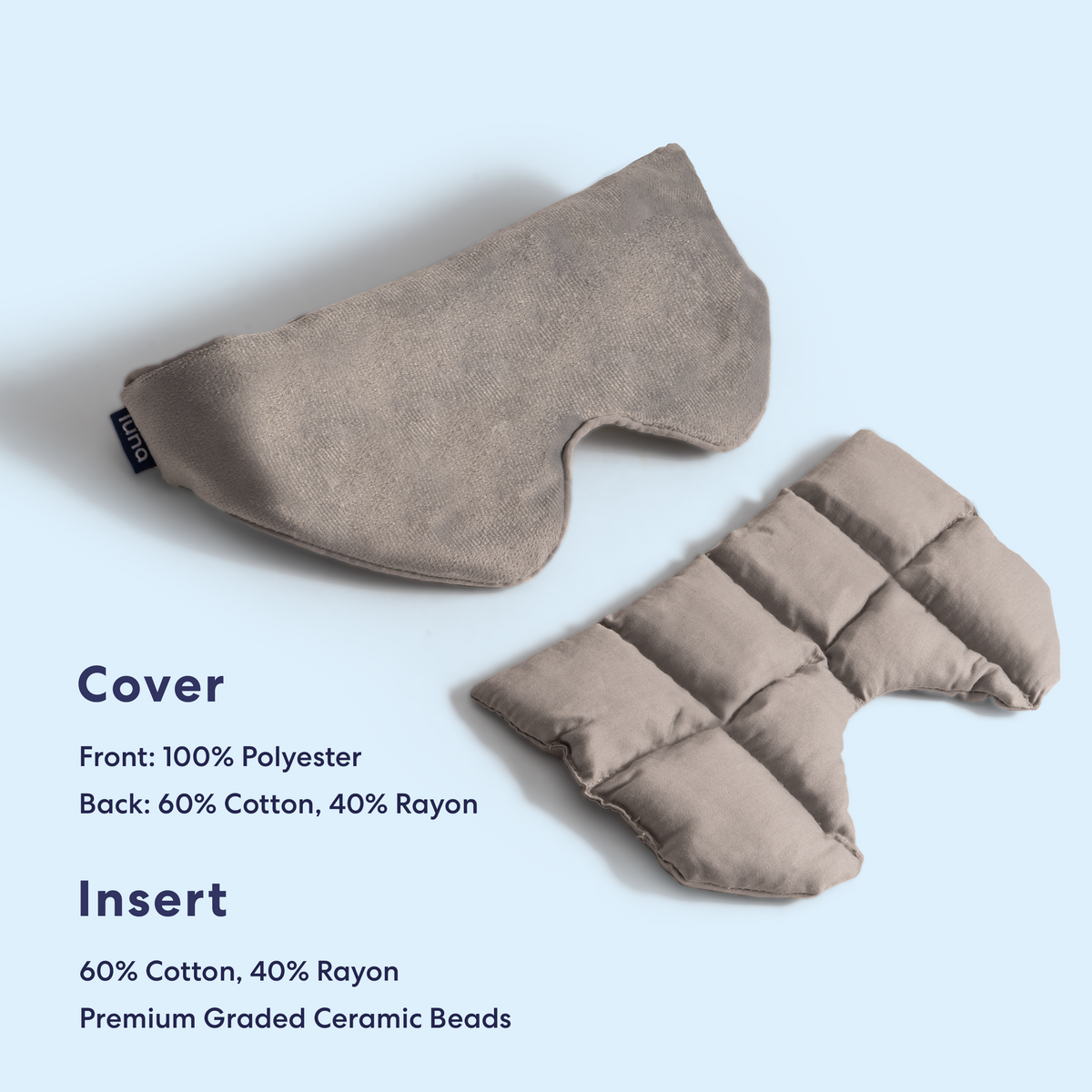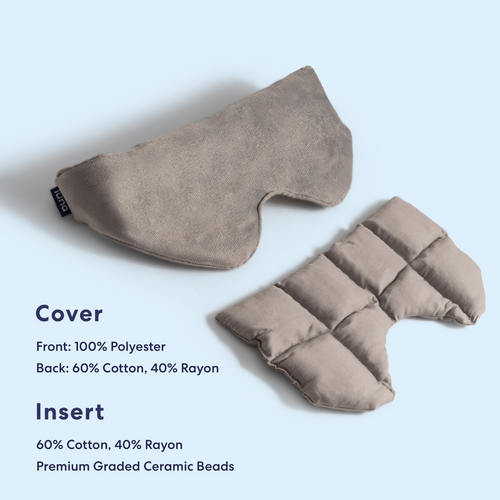 Hot/Cool Minky Fleece Weighted Eye Mask
Calming Effect
Promotes Sleep
Blocks out Light
Perfect for Travel
Calming Effect
Promotes Sleep
Blocks out Light
Perfect for Travel
Weighing Your Options: Weight Chart
We recommend selecting a weighted blanket weight that is about 10% of your body weight. If you're unsure or between two weights, go with the lighter option.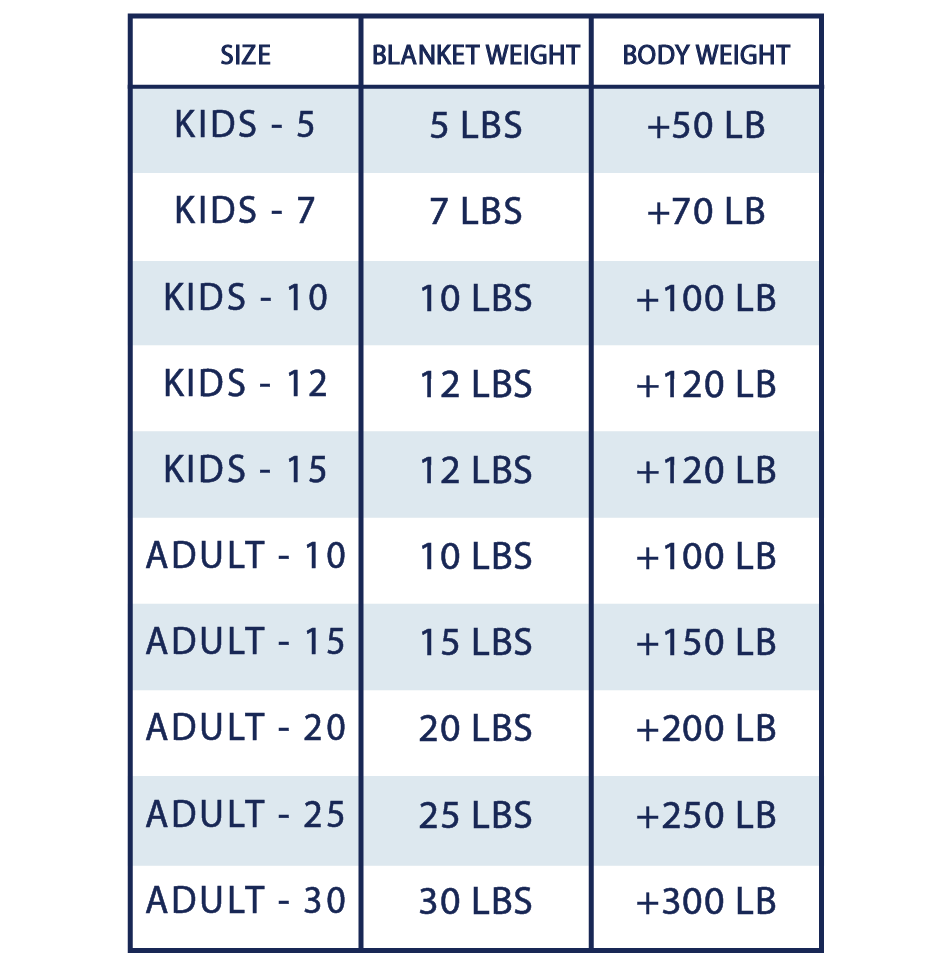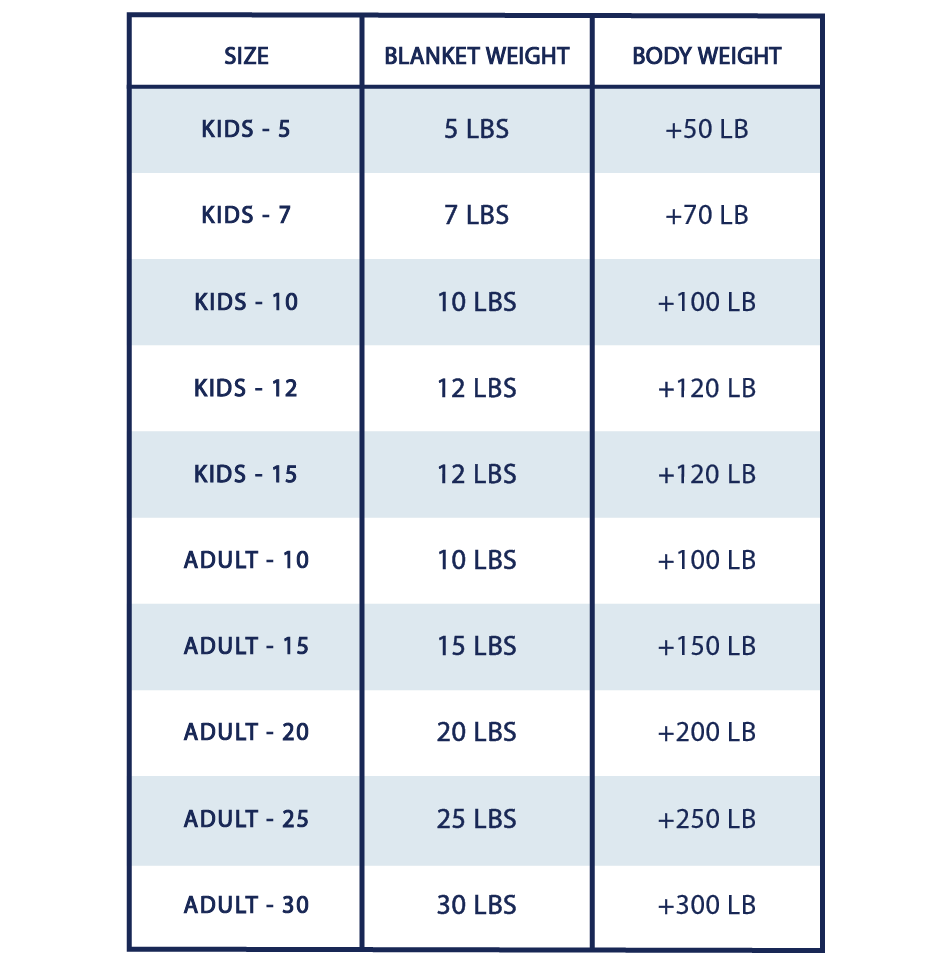 Benefits
▲
Calming Effect&nbsPromotes Sleep Blocks out LightPerfect for Travels
Care
▲
Insert – spot clean only​
Cover – machine wash gentle cycle, recommend washing in a lingerie bag. Tumble dry low or hang dry- Store in a dry place
How to use
▲
Remove insert from the cover prior to heating or cooling. The zipper contains metal which will damage your microwave. Place weighted insert in the cover prior to each use​
1) Heat: Warm in the microwave on medium heat for 45-90 seconds depending on the wattage of your microwave. The insert should be warm, not hot to the touch. If it feels too hot, please let it cool prior to handling.​
2) Cool: Place in the freezer for at least 2 before to use. ​
Warnings:​
Do not use for more than 30 minutes. Do not overheat to avoid fire hazard. Only heat in a microwave oven. Keep away from combustible materials.
Shop All Bedding & Sleep Products
${item.line_price | formatMoney}
${getVariantOfType('Color', item.options_with_values)}
${getVariantOfType('Size', item.options_with_values)}
${getVariantOfType('Weight', item.options_with_values)}
Subtotal
${cartSubtotal | formatMoney}
Checkout