We've Got You Covered, Literally
When we say our weighted blankets are worth the weight, we mean it. Thoughtfully designed with everyone in mind, we offer over 30 size, weight, and color options to help you get the perfect night's sleep.
Measurements Matter: Sizing Guide
Weighted blankets are much smaller than a traditional blanket or comfortable so they won't cover your entire bed, just your body. Use this chart to get a visual of how it would lay on a bed. Pro tip: The Kids versions can function as a nap blanket or on a couch!
Kid - 5
36 x 48
KIDS - 7 & 10
41 x 60
KIDS - 12 & 15
48 x 72
Full
60x80
Queen
60 x 80
King
80 x 87
Weighing Your Options: Weight Chart
We recommend selecting a weighted blanket weight that is about 10% of your body weight. If you're unsure or between two weights, go with the lighter option.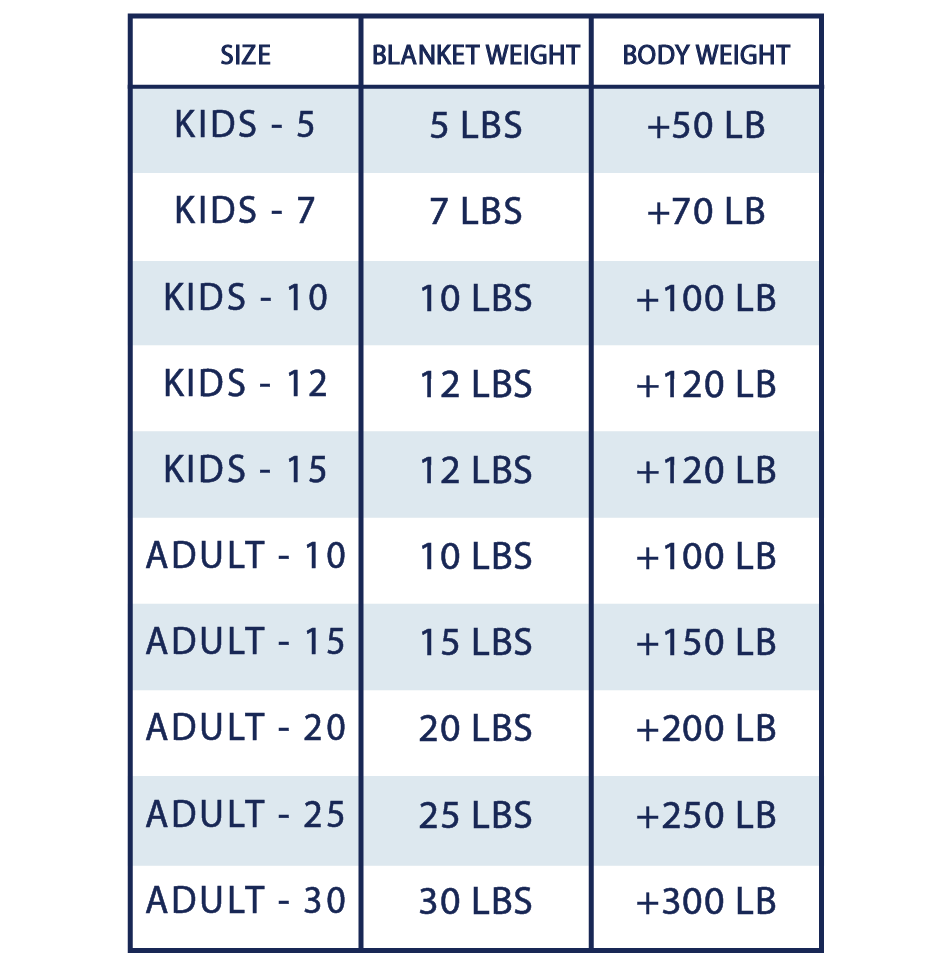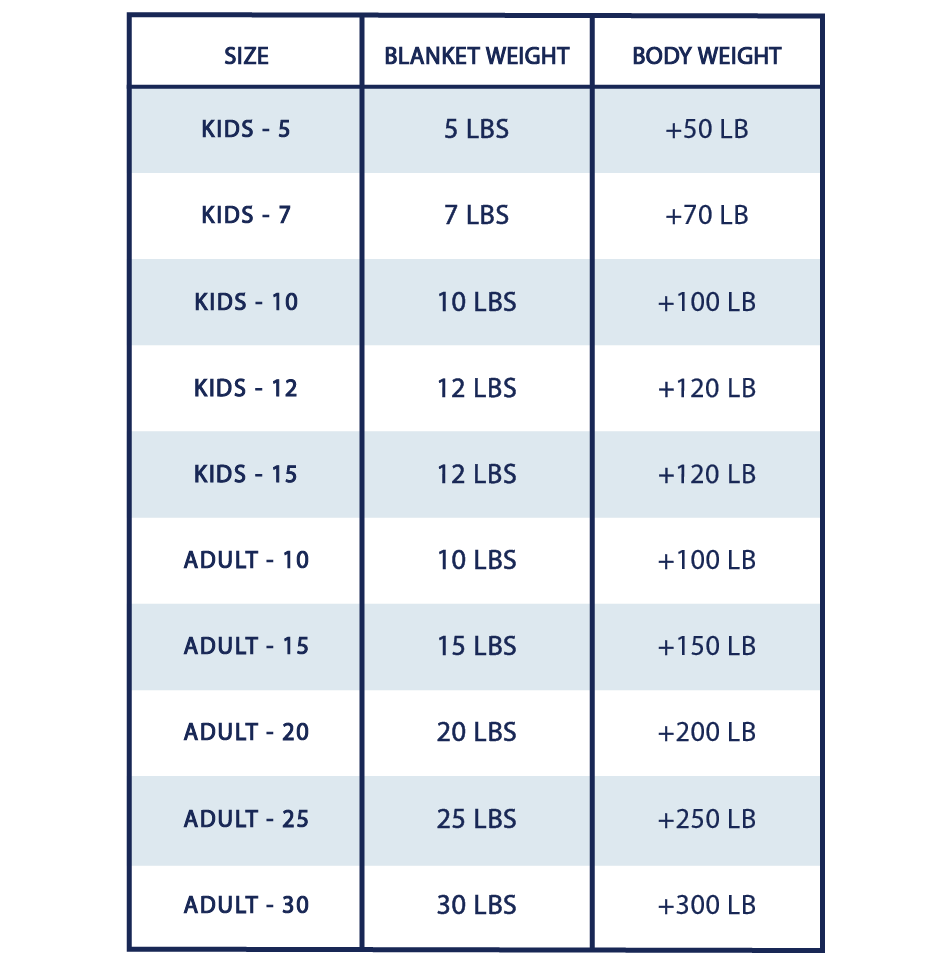 Luna's Top Tips:
Sharing with a partner? Pick a King size blanket
Do not use if you have sensitive or weak joints
Taller than 5'5"? Go with a Queen or King
Weighted blankets are smaller than traditional comforters because they're meant to cover your body, not the bed
Your body needs between 14-21 days to adjust to the blanket
Shop All Bedding & Sleep Products
Sign up and save 10%
Plus additional updates, giveaways and so much more! Don't sleep on this.