The "Dream Weaver" Kids Weighted Blanket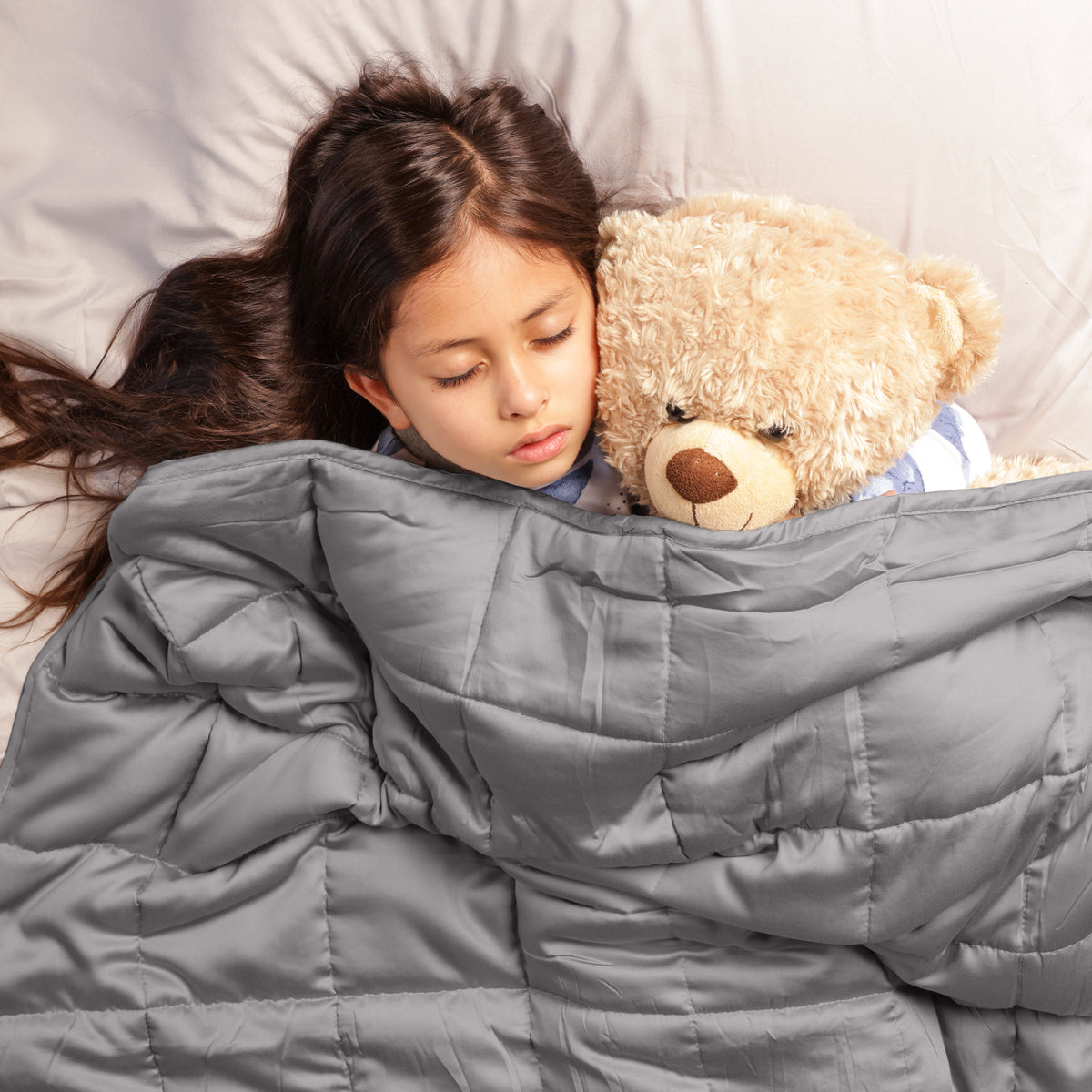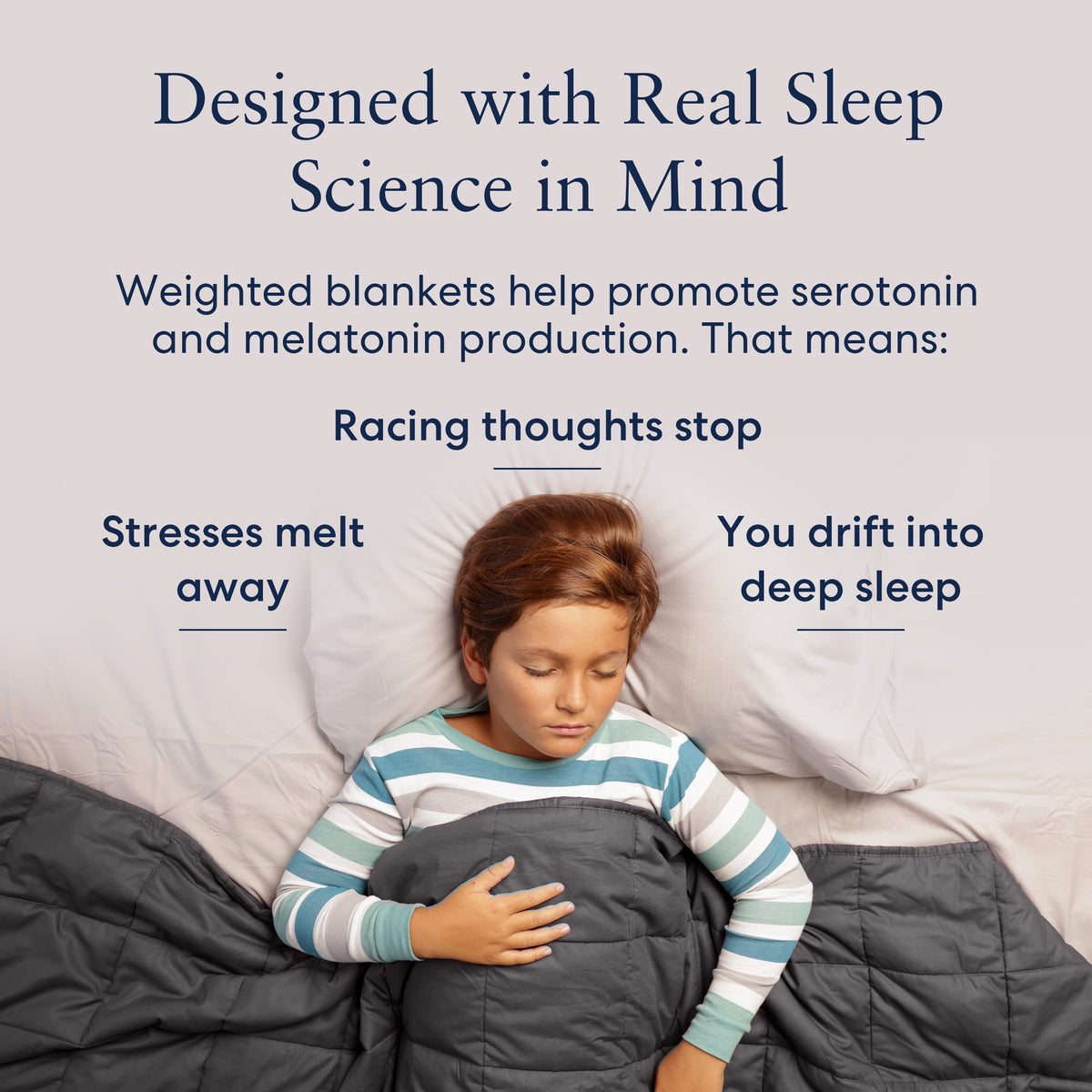 The "Dream Weaver" Kids Weighted Blanket
Outer Shell: 100% cotton
Filling: 100% microfiber + glass beads
Hypoallergenic
Naturally-dyed & free of harmful chemicals
OEKO-TEX 100 certified (HKX 17867)
Print: White Dino
Size: Twin
Weight: 10lb
Outer Shell: 100% cotton
Filling: 100% microfiber + glass beads
Hypoallergenic
Naturally-dyed & free of harmful chemicals
OEKO-TEX 100 certified (HKX 17867)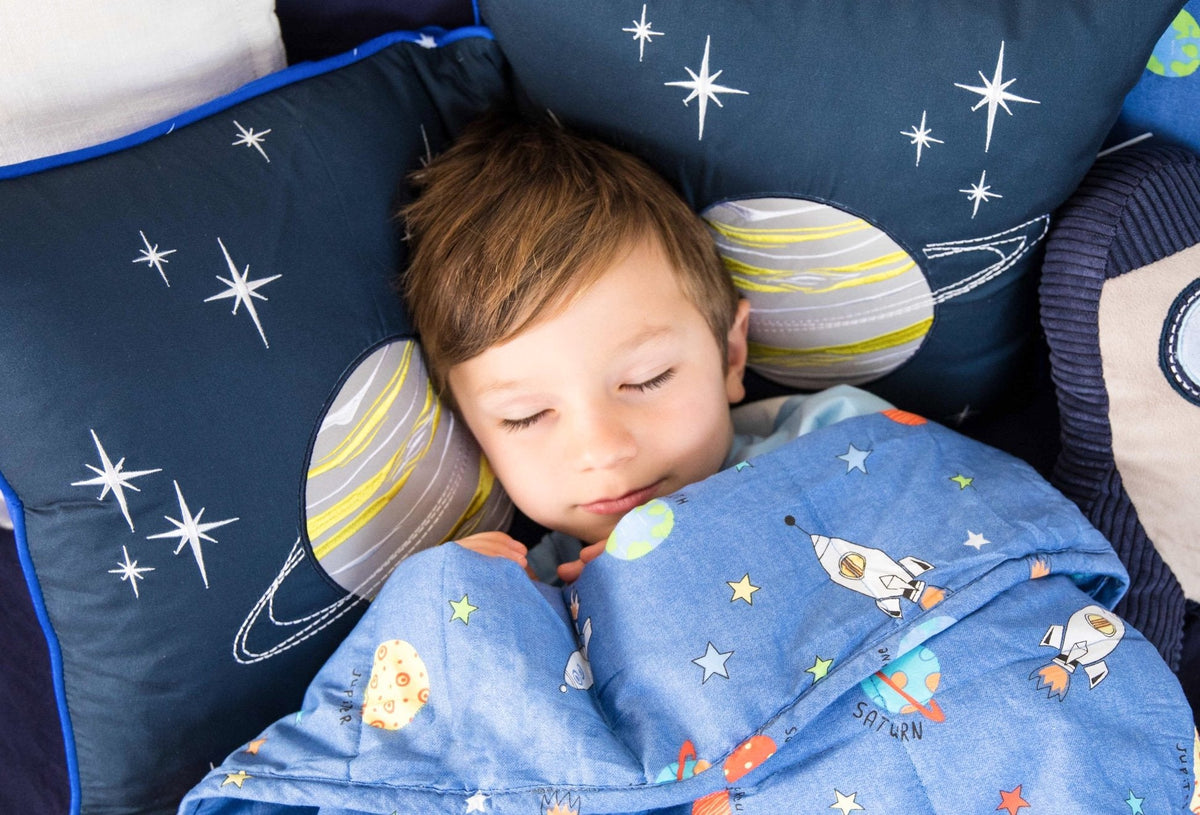 The Luna Blanket can help:
fall asleep faster
create a biochemical reaction to touch therapy
settle the nervous system through Deep Pressure Touch
induce calm and simulate a warm hug
...but don't just take our word for it. Check out the customer reviews.
The "Dream Weaver" Kids Weighted Blanket
Love this Blanket!
I bought it for my 4 year old who sneaks into her sisters bed to sleep every night. We were hoping with a weighted blanket she would feel snug and safe to sleep in her own bed. It works some nights :) We would purchase again. We also got a weighted stuffed animal to sleep with her from a different website.
Love this blanket!
We have the adult version of this blanket so when I saw they have a kids version, I ordered immediately. My toddler loves a weighted blanket and was ready for a heavier weight - this 5 pound is perfect for him (upgraded from 3 pounds)
One blanket I buy!
I have now bought three Luna weighted blankets. All of them have been different sizes and weights. Each of them are far superior to any of the other weighted blankets I have been given. I have been given two other brand weighted blankets and they each have leaked and it was a mess. I have had one of the Queen weighted blankets for almost 2 years and it is still is like new condition.
I would never buy any other brand than Luna.
Weighted Blanket for Kids
wonderful cost effective attractive
wonderful cost effective attractive
Best weighted blanket one could dream of !!
I absolutely love the blanket
The weight is perfect
I would highly recommend Luna
Not only do they have the best product but their customer service is truly called standard I was beyond impressed with their prompt kind caring manner I would give them a 10 out of 10
Carol L
We have ordered two kid
We have ordered two kid blankets and they are wonderfully constructed! Our kids love the weight of them and they are just the right temperature, not too heavy or too light! Highly recommend Luna weighted blankets!
Great purchase
We are very pleased with the Luna Weighted Blanket for Children. We hit a rough patch with sleeping and our 3yr old. The blanket makes her feel more secure and we are all getting longer stretches of sleep. It is very cute and washes well. I wish it was a little bit bigger but other than that, we are very happy.